Money management is the mathematical process of increasing and decreasing volume size on specific positions in order to maximise profits and limit losses. It is an integral part of Forex trading and is closely linked with your overall risk management plan.
In Forex trading you are guaranteed to lose some trades as well as winning others. Money management is used by Forex traders to ensure that they do not blow their account on losing trades, whilst ensuring they can make the most profit on winning trades. We can highlight how important money management is from Traders A and B.
Trader A and Trader B both trade the exact same positions over a period of time.
Trader A has a strict money management plan in place, whereas Trader B does not…
At the end of this period of time, Trader A profits £15,000 whereas Trader B loses £3500.
How is this possible when they have both traded the exact same positions? Lets look at an example, below.
If you take a coin and flip it 100 times, on average that coin will land on heads 50 times and tails 50 times.
For every time that coin lands on heads we will give you £2, but, for every time that coin lands on tails you have to give us £1.
So, after 100 coin flips, on average, we would have to give you £50.
We ask you to flip the coin another 100 times, but this time we will give you £100 to bet with.
How much do you bet on each coin flip? Would you bet a percentage or fixed amount every time? Do you change how much you bet every coin flip?
You decide to risk 10% for every coin flip.
So, on your first coin flip you risk £10 (£100 x 10% = £10).
If it lands on heads, you will make £20 (£2 x £10), bringing your total betting money up to £120.
Therefore, on your second coin flip, using the same 10% risk, you can now either make £24 (£2 x £12), or lose £12 (£1 x £12).
If you carried this 10% rule on for all 100 coins (with heads landing 50 times and tails landing 50 times) you would end up yielding £4,700.
It does not matter in what order the coin lands, as long as the coin lands on both sides equally.
What would have happened if you'd had risked a further 15%, bringing your total risk per coin flip up to 25%?
You would have yielded way more, £36,100 to be precise.
So, what would have happened if you'd had risked an even further 15%, bringing your total risk per coin flip to 40%?
You would have actually of yielded less than risking 25% per coin flip at £4,700.
If you would have risked 51% per coin flip, you would have ended up losing 64% from the original £100, bringing back only £36.
This analogy can represent real-life trading scenarios. It highlights why it is so important to choose the right volume to trade with and risk, as not does this limit losses but it can also increase profits.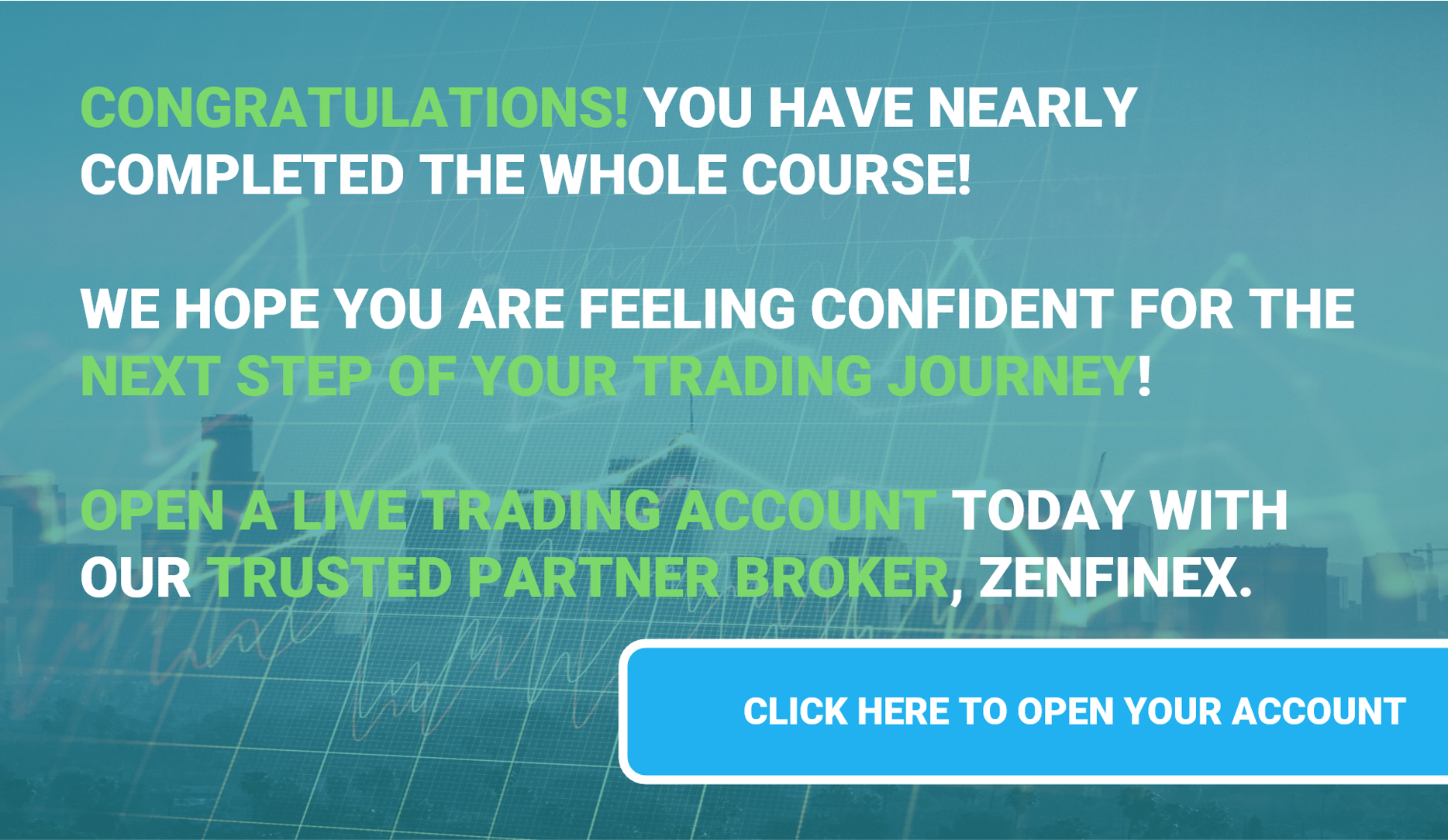 In order to become an accomplished Forex trader you must master both the trading strategy that you use to enter and exit trades, and the money management system, that you use to determine the volume to trade. Money management is something that you should always look to perfect. You are able to predetermine your money management plan and it will always be predictable once in place. Whereas the success of your trading strategy will never be predictable.
It is important to understand that even if you had a 75% statistical winning probability, this means that for every 100 trades you place, 25 of them trades will lose.
You do not know in what order these trades will lose, in fact it is possible that the first 25 trades you make lose. You will still have a 75% profitable strategy, but you need to ensure that you have a sensible money management strategy in place to allow you to place all trades as part of your strategy.
Remember, no matter what strategy you use, you will have losing streaks.
If you lose a percentage of your equity,
for example, 50% – which leaves you with 50% of your equity still remaining,
you would have to win back 100% of your remaining 50% in order to get back to where you started (break even).
This should demonstrate the need to trade smartly, with an appropriate money management strategy in place in order to cap your losses and drive your profitability.
LESSON SUMMARY:
Money management is one of the most critical aspects of trading.

Money management is the mathematical process of increasing and decreasing volume size on specific positions in order to maximise profits and limit losses.
In Forex trading you are guaranteed to lose some trades as well as winning others.
Money management is something that you should always look to perfect.
Remember, no matter what strategy you use, you will have losing streaks